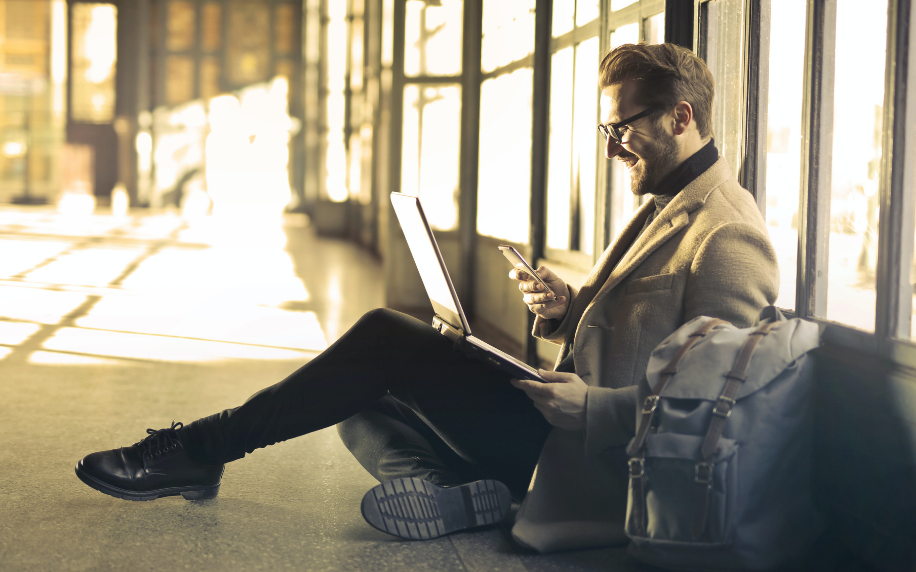 For many businesses, making travel arrangements can be a daunting task especially now with changing travel restrictions and new Brexit travel considerations . From costs to testing to logistics – there are so many different elements to consider. For this reason, outsourcing to Beyond Business Travel, a travel management company for help can be a huge relief.
Travel management companies come with many benefits. They cover everything from researching the best deals, liaising with third party providers to booking on your behalf – but Beyond Business Travel offer so much more, all while saving you time and money – here are our top five reasons you should consider hiring us the next time you travel:
1. Expertise and Experience
The people behind a travel management company are experts in their field. This will come from years of experience working in the travel industry, something that the average person could spend lots of time and money trying to learn!  
Beyond Business Travel set themselves apart by investing in technology to supplement their staff experience.  Ensuring they have the best trained consultants who have access to the latest global travel information to help their clients navigate through travel restrictions, visa queries or Brexit considerations.  
Beyond Business Travel's consultants can accurately advise and plan a trip of any length – whether it be for a weekend or a month. They are a team of professionals, meaning they can easily find and suggest the most cost-effective, convenient options for you. This takes all the unwanted fuss and stress out of finding these solutions for yourself, meaning you can focus your efforts on more important things.  Each team at Beyond Business Travel have individuals with over 18 years travel experience.
Whether you're travelling short or long haul, a travel management company can keep you in check with all the correct information and documents you need before you go. Therefore you never have to worry about double-checking or retracing your steps in fear of forgetting something.  Beyond Business Travel have invested in technology so you have this information, in an easy to read format and at your finger tips in an app. 
A lot of businesses will work with a travel management company because they are specialised in dealing with different industry needs. This can be very useful, as some sectors have very specific needs, like Film and Production, Energy and Manufacturing which Beyond Business Travel have developed experience in.  This experience is backed up by client testamonials.  
Mainly, Beyond Business Travels purpose as a travel management company is to optimise your travel strategy, and steer you away from pitfalls that you don't want to encounter when travelling for important business!
2. Discounted Rates
While you will pay for travel management services, the reality is that you will still save a lot of money in the long-run. This is especially true if you or your employees travel regularly.   At Beyond Business Travel we see these savings for clients come from both direct savings and indirect operational savings. 
With our experience and expertise, Beyond Business Travel, a travel management company already have an extensive list of contacts in the industry. From transport to accommodation – you name it and they will have a reliable go-to that they can negotiate with on your behalf.
This is especially beneficial for companies with strict travel budgets – as you will be guaranteed value for your money. For example: if you have a certain amount allocated for a hotel, Beyond Business Travel can find the best standard of hotel for that price. If you were to browse online, you would not find rates as good!
3. Peace of Mind with 24/7 Support
The hassle of managing travel can be a lot to handle. Often, it is something business people don't want to deal with on top of their other important tasks. To avoid the risk of overlooking something or becoming flustered, a travel management company like Beyond Business Travel can provide great peace of mind.
As your needs are always at the fore, you can trust that everything will be taken care of. Convenience like this also means that you will have more time for other things – like preparing for the reason you're travelling in the first place. This may be perfecting your pitch, thinking of ideas, or doing vital research.
With Beyond Business Travel, you can enjoy 24/7 out of hours support. This means if you need changes made or urgent advice, there is someone on-hand to help you straightaway.
Every travel plan will include immediate access to a travel manager who is familiar with your needs and all your trip's details. This is very useful as you can either message or call them if something goes wrong, no matter what timezone you are in. Plus, they can also update you on any important changes that may arise. Whether it be a delay in flight times, or related to the ever-changing COVID-19 restrictions.  Real time travel alerts have proven to be invaluble for our clients. 
4. Innovative Technology
Technology and travel go hand-in-hand, as they are both constantly evolving to make the travelling process easier. You can trust that a company like Beyond Business Travel will always be up-to-date with new ways to make business travel quick and convenient. 
Beyond Business Travel offers an innovative online booking tool and expense management tool, plus lots of other solutions with handy features. These make it fast and easy to book transport, accommodation and destination services at the best possible prices. On any device. At a time that suits you.
Our technology offers:
Price comparison so you can search and book with travel suppliers from Global Distribution system anytime, anywhere

Access to trip details for both travellers and travel arrangers 

New mapping technology for faster hotel searches that match your preferences

Direct booking at the click of a button – for transport, accommodation and more

Software which remembers profile data for past, current and future reservations to make repeat booking easier

Multilingual settings

Accurate information with real-time data

Easy-to-upload expense reports so you can simply take pictures of the receipt and submit in seconds

Sustainability reports for environmentally conscious clients

Alerts regarding your air travel, such as strikes, delays, cancellations, terminal changes etc.

Traveller tracking functionality to fulfil duty of care duties
5. Data and Reporting
Beyond Business Travel have Reporting
 that will revolutionalise how you can track and measure the performance of overall business travel costs or individual traveller behaviour.  
In todays business world to have data is critical, to know everything from where your travellers are, to how they are spending budgets, to developing budget holder reports with KPIs.  With Beyond Business Travels reporting suite you will have all the data and reports you need in one easy to read dashboard, which is customisable for your business. 
Beyond Business Travel: A Full Service Travel Management Company 
At Beyond Business Travel, we combine our experience and expertise with the latest technology to save our clients time and money.  
We are a first-class travel management company that provides only the best solutions for our clients. We have worked across every industry, meeting every travel need you could possibly think of. We are proud to offer the best of both worlds for our customers – from one-to-one consultation services, to instant digital solutions. This means no matter what your preference is – we always work with you in mind.
If you're thinking about sourcing a travel management company that's reliable and efficient – contact us today.