News // 10 April 2018
Air France and Lufthansa 2018 Strikes
Air France and Lufthansa have been hit by strikes, which are affecting their schedules and service today.
Both airlines have cancelled a number of flights for 10th April 2018, with more disruption looking possible over the next few weeks.
Air France April 2018 Strikes
In the last month, Air France has suffered two days of stoppages, due to industrial action. Bosses say they are planning to operate around three quarters of their scheduled flights today, including two thirds of its long-haul services.
Passengers have been advised to check on their flight status before departing for the airport, however even on arrival delays and cancellations could still occur.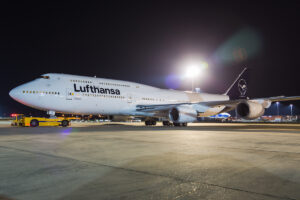 Lufthansa Flights Cancelled Munich, Frankfurt, Cologne and Bremen Airports
Lufthansa are also affected by strikes today. Verdi Union has called for their ground handling and support staff to stop working today in Munich, Frankfurt, Cologne and Bremen airports.
Approximately half of their scheduled flights will be cancelled and officials are recommending that passengers arrive at the airport early, or change their flight to a different service. This option will be available at no cost for the next seven days.
How a Corporate Travel Management Company can Help
Our expert travel team are well versed in handling strikes, cancellations and disruption. Our Account Managers have contacted all affected clients and anyone due to travel with these airlines over the next few days.
As usual, when disruption occurs, we have been on hand, 24/7 to rebook flights, change hotel bookings and rearrange all other travel items.
If you'd like to hear more about our business travel services, send your details via our form below.
Travel in safe hands with Beyond Business Travel.