Booking business travel can be more complicated than you think and the longer you take, the more you're costing yourself and your company.
Did you know that the average traveller visits around 38 websites before booking a trip? Expedia Media Solutions recently conducted research which shows that the average person starts planning a journey 45 days before travel and in the week before they book, their time spent surfing the internet can as much as double.
Just 31% of travellers book a trip based on their own past experiences and business travellers read an average of five reviews before booking, taking approximately 45 minutes.
Once the booking is confirmed and the travel arrangements are made, it might feel like you're on the home straight. But what if something goes wrong? A weather event? A flight delay? Attempting to rebook your travel and find your best options, while on the move, can be a pain.
This is where the Beyond Business Travel come into their own. We use the latest online systems to find you the best priced flights, the most convenient and best reviewed hotels and all the other extra that make your trip enjoyable. Even better, we can access negotiated rates and discounts with thousands of airlines, hotels, rail companies and more, that will not be available to you.
Not only can we save you valuable time, but our account managers can also advise your staff. We use our in depth knowledge to assist with Visas, passports, local information and guidance, helping you to make the best, informed choices. All this can be achieved in a single phone call or with one email, leaving you and your team free to work on the things that actually matter to your business.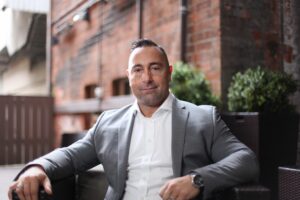 "Most travellers spend much more time booking their own flights and hotels than they realise," says Mark Hulme, Sales Director at Beyond Business Travel. "They must consider not only their own needs, but also their company's travel policy and ensure that they stay compliant."
"Choosing the right flight with the right amount of flexibility, the best accommodation and the quickest airport transfer can take hours and most PAs and employees will find their productivity taking a hit."
"It makes much more sense to trust someone with decades off experience and with the best technology at their fingertips to narrow down your options and present you with the top three."
To speak to the Beyond Business Travel team about your next business trip, send your details via the contact form below.
[contact-form-7 id="125″ title="Contact Us"]