We can all do our part to create a more sustainable future through carbon reduction, resource efficiency strategies and commercialising low carbon technologies.
Using the insights gained through carbon foot printing, a baseline for strategy development can be established to identify significant carbon and cost reductions and in turn set targets.
This can also generate reputation gains from demonstrating good environmental management and sustainability.
Understanding this broader reporting landscape will enable your business to maximise these reporting and reputation gains.
Beyond Business Travel provides a transparent insight into how much carbon has been generated from your business's trips. Calculating this through longitude and latitude measurements from points A and B, our reports also enable clients to break down their total emission rate by traveller and routes.
This can be presented at board meetings and within internal reports.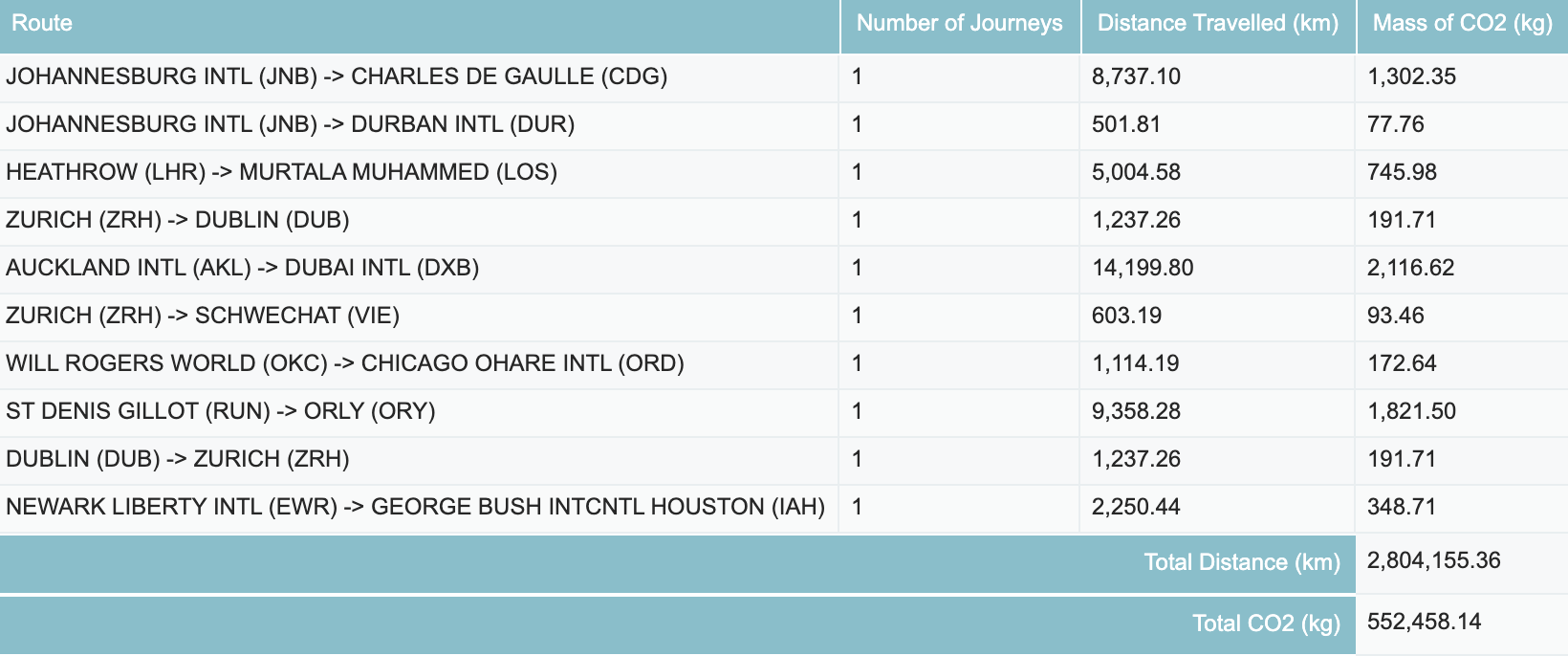 Ultimately, carbon reporting will help your business understand its carbon emissions and identify opportunities to reduce costs, improve your reputation and manage long term business risks.
Our strategic reporting service can help you ensure that your organisation's reporting meets any regulatory requirements, as well as your corporate objectives and CSR policy.
Contact your Account Manager to find out more.