We are proud to provide travel services to some of the UK and Ireland's most successful companies. Here's what our clients had to say.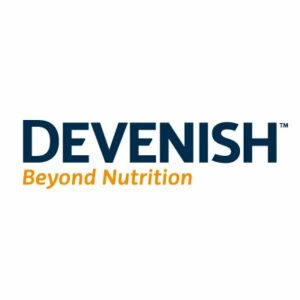 Devenish Nutrition, Northern Ireland
"Devenish have worked with Beyond Business Travel for five years. I feel reassured every time my team and I travel knowing they are there 24/7 always helpful, efficient and cost effective. My experienced dedicated account manager knows my requirements, our companies travel policy and matches these to every trip. I am more than happy to recommend the team as a best in class travel management company"
Paddy McLaughlin
Managing Director Devenish Nutrition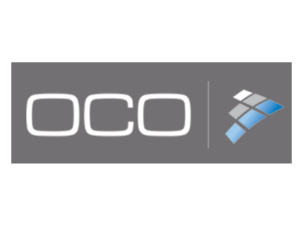 OCO Global
At OCO we regularly use Beyond Business Travel for all of our travel and accommodation needs worldwide. As a company with offices and clients globally we are required to travel to various destinations for business and Beyond have very successfully provided this service to us. Their staff have provided excellent customer service to our team at OCO in both domestic and international travel with a friendly, personal touch.
I would be happy to recommend Beyond Business Travel as an excellent provider of corporate travel services due to our experiences with them in the past and I intend to continue working with them in the future.
Mark O'Connell, CEO OCO Global
Almac
Excellent service provided by our Account Manager at all times, who goes above and beyond expectations and recently gave up his time on a Saturday night to assist in re-booking travellers when a flight to the US was cancelled at short notice.  The staff at Beyond are always at the other end of a phone no matter what time of the day or night. Exemplary service at all times.
Elaine Gibson, Global Travel & Events Manager for The Almac Group
NI-CO
NI-CO deliver Technical Assistance Expertise from our base in Northern Ireland across the Globe, we use Beyond Business Travel because they provide the competitive pricing, flexibility and excellent customer service that we require to ensure our business travel arrangements run smoothly. Our requests are rarely "run of the mill" but the
personal, friendly approach of staff reassures me that they are delivering well thoughtout travel options for our
experts.  I have also recently experienced use of their out of hours helpdesk; the service was friendly. I received the
help I needed and it was timely and cost effective too.
Dervla Weir, Project Executive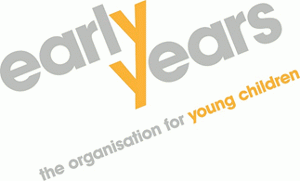 Early Years – the organisation for young children
Many thanks to Beyond Business Travel for their very prompt and efficient service to us when we were stranded at Heathrow airport during the BA fiasco over the bank holiday weekend. We really appreciated the support and guidance to enable us to survive this experience! Many many thanks.
Mary O'Reilly, International Professional Team Lead

Total Mobile
I have been availing of the services Beyond Business Travel since its inception in March 2010. I chose to work with them because of the proven successful track record of Edel Doherty their MD.  I knew that the skilled and experienced team Edel put in place to support her would be second to none.
This has been borne out in every way, as I rely on the experienced service they provide, on a daily basis.  The professional, in depth knowledge and responsiveness to all my – sometimes obscure – travel requirements are key
to the successful partnership that we share. This high standard gives me the confidence to completely trust the
judgement and recommendations given, at all times. Simply, a first-class service I could not do without.
Jacquie Anderson, Executive Assistant Totalmobile
Game Of Thrones
We've been working with the team at Beyond Business Travel for over 7 years and they continually amaze us with their ability to handle our large volume of travel and last minute changes. We are constantly impressed by their professionalism, expertise & ability to think outside the travel box to get the best deals and fares, which is extremely valuable in our business.
Bernie Caulfield, Executive Producer, Game of Thrones

Century TV
Century TV Northern Ireland has been working with Beyond Business Travel since we won the contract to produce the BBC's Moto GP coverage at the end of 2010. They have been booking travel and accommodation for all of our crew for 18 different stages on the Grand Prix tour round the world, and we haven't had a single problem. It's been great working with such an organised and professional company.
Graham Little, International Manager, Century TV Northern Ireland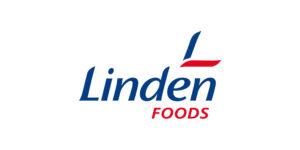 Linden Foods
If you think your staff are well employed trawling airline websites, "cheap" flights represent good value, and being stranded in an airport is fun, then Beyond Business Travel is not for you. However, I prefer to load the dice in my favour, so BBT people are on my team.
Richard Moore, Managing Director, Linergy / Director, Linden Foods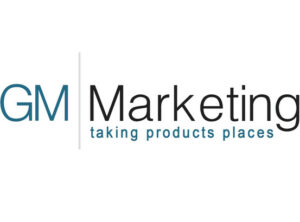 GM Marketing Management
Due to on-going company expansion we are travelling more than ever abroad, and need a travel partner who can readily and sometimes quickly sort out flights and accommodation to suit our needs. Beyond Business Travel are the perfect partner, as they quickly get an understanding of each individual's preferences for airlines, airports and hotels, and tailor the travel plans to those preferences. They always look for the best value for money option, and have saved GM considerable time and effort, letting us concentrate on other business needs.
Martin Macauley, Sales Director at GM Marketing
Mark Huffam
In my role as a Film and TV Producer I require a great deal of travel for cast and crew from all over the world. Beyond Business Travel have been managing these travel needs on various projects including an award winning production of HBO's TV Mini Series. TV and Film Industry working hours are not the normal 9-5 and both the Beyond team and the out of hour's service have exceeded our expectations in service delivery, response and dealing with unusual requests.  Their 'can do' attitude and personal relationship have ensured the continued success of the partnership.
Mark Huffam, Film and TV Producer