News // 11 December 2019
KLM Royal Dutch Airlines adds Cork to European network
From March 2020, Cork, Ireland's second largest city will be served daily with a direct KLM flight from Amsterdam. The flights will be operated using Embraer 175 and Embraer 190 equipment, seating 88-100 passengers per flight.
Cork will be the second KLM Irish destination, next to Dublin, and is the 93rd European destination to be served directly by KLM. To open Cork as a new destination, changes have been made to the medium haul KLM network to free up slots at Schiphol.
Pieter Elbers – CEO & President KLM;
"I am very pleased to announce Cork as KLM's 93rd European destination. KLM offers customers from Cork a convenient connection to Amsterdam Airport Schiphol, and onwards to over 170 KLM destinations. And of course KLM customers worldwide can enjoy the sights of the beautiful city and county Cork."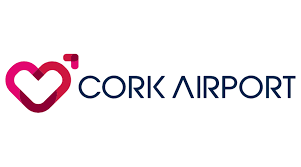 Daily flights with an Embraer 175 or 190
KLM will operate flights between Amsterdam Airport Schiphol and Cork Airport daily from 30 March 2020. The Embraer 175 flights offers 20 seats in Business Class, 8 Economy Comfort and 60 Economy Class. The Embraer 190 flights offers 20 seats in Business Class, 8 Economy Comfort and 72 Economy Class.
The flight schedule will be as follows:
> KL1087 will depart from Amsterdam daily at 15.50 and arrive in Cork at 16.40.
> KL1088 will depart from Cork daily at 17.10 and arrive in Amsterdam at 20.00.