News // 19 March 2018
Snow & Winter Storm Travel Disruption – How Beyond Business Travel Helped
When winter storms hit the UK and Ireland last week, disruption and delays ensued for many business travellers.
Many rail operators delayed and cancelled trains, airports and ports cancelled many journeys and even local transport was affected.
While there is no doubt that many of our clients experienced inconvenience at this time, the team here at Beyond Business Travel worked night and day to ensure that disruption was kept to a minimum.
Before the Storm
As soon as our team became aware of the looming storm and travel disruption, we alerted all clients due to be affected.
We liaised with each and every traveller on their plans, ascertaining whether or not they would like to rebook their flight, hotel or rail travel, or cancel the trip altogether.
Monitoring the Situation
Our expert team monitored the constantly changing situation. From The Met Office, local and international airports, ferry ports, rail providers and more, we were always in possession of the latest developments and aware of all cancellations, closures and delays.
We offered 24/7 support to all clients and travellers, no matter where they were in the world. We rebooked hotels, extended trips and changed flights quickly and efficiently, when needed.
After the Storm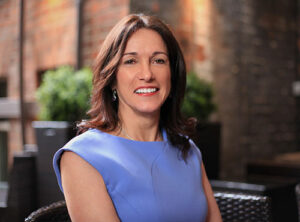 Our travel advisors and account managers worked with every affected client to rebook flights, to rearrange trips and to process refunds where applicable.
Having an expert on hand to manage disruption and to step up in times of need, is one of the biggest benefits of booking your travel through a company like Beyond.
Edel Doherty, Managing Director of Beyond Business Travel said: "Managing disruptions and delays is just one of the services that we offer to business travellers around the globe."
"With a 24/7 service and experts trained in emergency response management, we can offer a level of protection and provide a sense of safety and confidence that can sometimes be difficult to achieve in-house."
Contact us if you'd like more information about our services, or to book your next corporate travel trip.