Travellers to the US with Emirates and Etihad Airways will be relieved to hear that the 'laptop ban' has been lifted on both airlines.
An announcement was made this morning and company bosses revealed that passengers will once again be able to bring laptops, mobile phones and electronic devices on board, with immediate effect.
Extra security measures were recently introduced at Abu Dhabi airport. Much inconvenience was caused to travellers, who were forced to stow expensive equipment in their hold luggage, or refrain from carrying it altogether.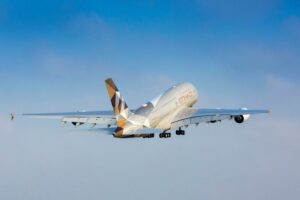 An Emirates spokesman said: "Emirates has been working hard in co-ordination with various aviation stakeholders and the local authorities to implement heightened security measures and protocols that meet the requirements of the US Department of Homeland Security's new security guidelines for all US bound flights."
Turkish Airline's chief executive Bilal Eksi has revealed today that he expects a ban to be lifted for his clients and passengers very soon.
The ban came as US government officials banned the carrying of many electronic devices from 10 airports in eight majority-Muslim countries, impacting massively on business travellers moving through the region.