Why use a Travel Management Company as your business travel partner?
When Covid-19 struck it changed the landscape of global travel as we knew it. Today managing travel at an individual or corporate level is no easy task as travel continues to be unpredictable. Travel Managers, travellers, and travel stakeholders struggle to constantly keep updated on governmental travel advice, changing restrictions pre-travel, in-travel, and post-travel.
With these extra layers of complexity the booking process becomes more confusing and a much greater chance of error. This is just one of the many reasons why more organisations are choosing to engage with a Travel Management Company (TMC) like Beyond Business Travel.
Now more than ever the significant value of what Beyond Business Travel brings to clients and their travellers is recognised.
So, what can Beyond Business Travel deliver as your TMC?
At Beyond Business Travel, we assist clients by helping to manage all of their travel requirements, providing an end-to-end solution available 24/7.
Our service offering is vast – and not simply limited to making reservations as is often assumed. We offer many other ancillary services to help our clients manage their travel programmes, save money and free up their time to spend on tasks that are critical to their business success. For example, we deliver duty of care tracking and reporting, travel alerts and advice, industry insights, consolidated travel data and analysis, management information reporting, travel policy review and benchmarking, supplier contract negotiation and support, smart technology to deliver cost savings and process efficiencies.
At Beyond Business travel we act as an extension of your team by aligning with your company strategy. This ensures important operational elements such as duty of care, sustainability, cost and expense management are always achieved. Our unparalleled industry expertise and analytic technology helps us seamlessly negotiate with vendors, delivering industry benchmarking and discounted supplier rates that would not be achievable through any other source or booking method.
But beyond this extensive list, Beyond Business Travel can deliver so much more value.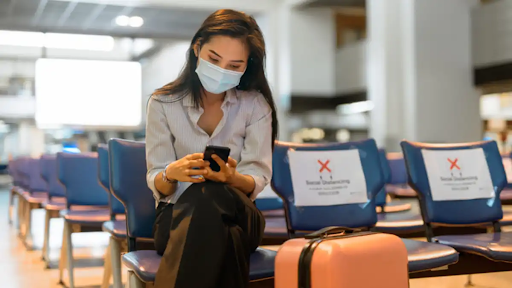 The Value Beyond Business Travel Provides
The COVID-19 pandemic has completely turned the world of travel upside down – adding a new level of complexity and confusion to the booking process. This concern places great importance on travel management companies like Beyond Business Travel, who can mitigate the complexity and confusion every step of the way.  Here's why: 
Expert Duty of Care
Today, risk management and duty of care is the key focus for travel stakeholders at all levels within an organisation. To enable a successful return to travel, companies need to ensure traveller confidence in the approach they take to risk management and duty of care.  Company travel policy needs to be fit for purpose for travel during a pandemic. Many factors need to be taken into consideration, for example:

Can the employee travel?  Can they meet the trip's purpose under the destination's restriction requirements?
Who can travel?  What approval is required to travel?
Is the travel policy and travel managers contact details easily available and accessible to the traveller?
What level of insurance is required to travel?
How can they travel? What are the safest options available?
What do they need to travel?  What documentation and proof of COVID-19 status do they need?
What happens if restrictions change during the trip? What contingency plan has the company put in place?  Has this been clearly communicated to the traveller?
What is the company's policy regarding vaccination certification / status?
Which suppliers should I use? Negotiate with suppliers and use only trusted partners and Covid-19 approved suppliers
With travel restrictions changing so regularly, it can be easy to misunderstand what actions travellers need to take pre-trip, in-trip and post-trip.  Open lines of communication – clear, concise, and round the clock communication is key to ensure traveller confidence and a return to safe travel. Utilising smart technology and consultant expertise Beyond Business Travel will communicate directly with travel managers and travellers on all relevant information at every stage of the journey.
Beyond Business Travel brings peace of mind through our industry leading traveller tracking and travel alerts technology, as well as our 24/7 out of hours and emergency support team.  With Beyond Business Travel our clients can be assured of traveller safety and wellbeing, no matter where they are in the world.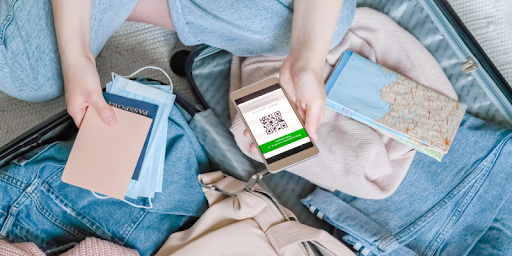 Innovative Technology
Information is power, and Beyond Business Travel have smart solutions within their offering. Mobile App technology, instant travel information and alerts, traveller tracking, risk management tools are now an absolute requirement and necessity to a manage travel programme.  
Beyond Business Travel's utilises Traveller Tracking technology so you can stay one step ahead – knowing where your travellers are at all times and can contact them instantly. Our Travel App allows us to:
Communicate

via the two-way messaging option which updates a traveller's status on a dynamic map depending on their reply, giving you the quick overview needed to take action

Report

: generate reports for key stakeholders with assessment of risk for more than 450 countries, helping to simplify travel decisions on security, health and travel issues

Stay up-to-date

: real-time alerts can be configured to be sent directly to travellers and travel managers to inform of immediate hazards in the traveller's area
Proactive Service
At Beyond Business Travel, the service we give is fluid and immediate. This means we are never reactive – only proactive in our approach. 
When the Omicron variant was identified, restrictions changed rapidly on a global scale. Before our clients and travellers had time to consider the repercussions, utilising our technology and human expertise we were able to assess the impact and reach out directly to our travellers and travel managers to advise new requirements and next steps needed, such as booking PCR tests, quarantine etc. We remove unwanted stress and hassle.  
By encompassing the entire duty of care process between our team's expertise and our best-in-class technology – we can provide robust, reliable solutions to our clients – regardless of company size or traveller numbers.
The world of travel will continue to change and with this undoubtedly the value of a travel management company will continue grow.  We are proud to act as a security blanket for our clients, from the moment they leave their home, to the moment they reach their destination, and beyond!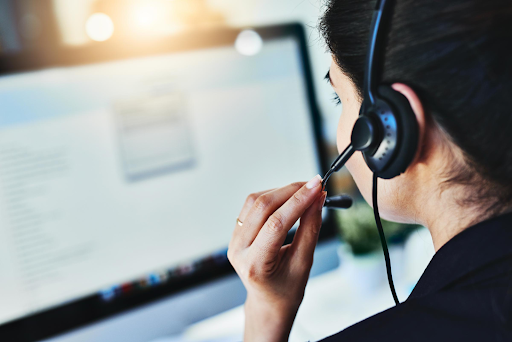 Get in touch
 For more information on how we can help you with your travel needs, get in touch with us today. Or, to stay connected on the latest travel news, visit our blog for further details.