Today's world means ever more importance being placed on employers' duty of care obligations…
The world around us is in a state of flux and risk profiles of countries and travel destinations are ever changing. Terror attacks are becoming more common on European soil and just weeks after the horrific London and Manchester attacks, companies are asking how they can best fulfil their duty of care obligations to staff who travel for work.
Health warnings such as the recent Zika virus crisis which affected more than 26 countries, the Yellow Fever outbreak in Brazil and the rise of Malaria in South Africa also concern businesses sending employees to these regions.
The incidents mentioned all lead to increased burden being placed on employers, who must constantly review health and safety policies for those who travel and make sure the staff involved are aware, prepared and educated before they leave the country.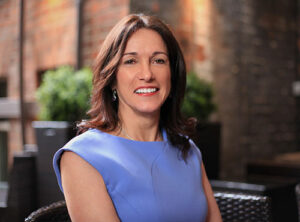 Employers are responsible for mitigating risk in less sensational circumstances also. They must look after those who are vulnerable due to health problems, lost medication, minor injuries or the onset of a serious illness. Other risks faced by business travellers include opportunistic crime, natural disasters or weather incidents, lost passports and raised stress levels with the health issues this can cause.
Edel Doherty, Managing Director at Beyond Business Travel says, "Being prepared for any incident, any problem and any emergency is essential for protecting a company's reputation and staff morale."
"While the recent terror attacks have given many of our clients cause for concern, duty of care extends beyond headline incidents and employers must also consider travel details that can improve your employees' wellbeing, like making sure they don't have to drive after a long-haul flight."
What is duty of care?
The requirements of duty of care are clear. Employers must make sure their staff are safe and looked after, when they are travelling for business.
Companies have moral and legal obligations to their employees, contractors, volunteers, spouses and family members while they engage in travel for work. Employers are legally bound to reduce the risk of injury to staff, or exposures leading to health problems.
Why duty of care is important
There are a number of benefits experienced by employers who look after their travellers well. Removing any difficulties, challenges and nuisances leads to a more productive trip and a happier employee. It can help with staff retention and also lessen the risk of a legal challenge down the line.
How a Beyond Business Travel can help
Travel Management Companies, such as Belfast's Beyond Business Travel, are experts in their field and have vast experience in recognising and reducing risks.
They will provide pre-trip and even pre-booking consultancy services, assisting with the development of procedures, programmes and escalation measures.
Doherty adds: 'Your employees are the most valuable part of your company. We ensure those travellers are prepared for the environment they are travelling to and are aware of emergency procedures and risk policies."
"Beyond keeps up to date with events in all Foreign and Commonwealth Office risk destinations. We provide the latest information, as you need it and can assist with passport, visa and Esta applications."
Do You Know Where Your Traveller Is?
During the trip, a good TMC will use an employee tracking system, which allows companies to know where their people are at any time. This is particularly important in high risk destinations or if an attack or natural disaster occurs.
How Do You Communicate With Travellers When Problems Arise?
As well as tracking staff, Beyond Business Travel also sends real time alerts directly to travellers affected by disruption. The team contact employees directly to offer advice and make alternative arrangements and bookings should problems arise or delays occur.
Edel concludes: "With a 24/7 service and experts trained in emergency response management, TMC's can offer a level of protection and provide a sense of safety and confidence that can sometimes be difficult to achieve in-house."