UK passengers have been informed that the Turkish airlines laptop ban has been lifted for two prominent carriers.
It was previously stated that travellers could not carry a laptop or any electronic device larger than a smartphone into the cabin when flying in and out of Turkey.
However, the rules have been amended and those travelling to or from Istanbul and Izmir on Turkish Airlines or Pegasus will once again be permitted to bring their computers in hand luggage.
Turkish Airlines released a statement to Beyond Business Travel today saying: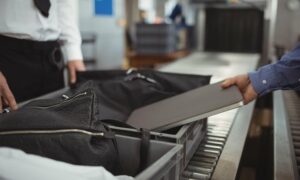 "We are pleased to announce and would like to kindly inform you that the electronics ban that applied to our UK bound flights has been removed.
All of our passengers will now be able to carry all of their own devices onboard during their flight.
We ask that you make any passengers travelling with Turkish Airlines aware of this good news."
Passengers travelling to or from Istanbul with British Airways will not feel so fortunate though, as those flights remain ON the ban list currently.
Transport Secretary Chris Graling commented: "The remaining restrictions will be lifted only when we are satisfied it is safe and proportionate to do so."
The news comes just weeks after we reported that the US laptop ban had been lifted for those flying with Emirates and Etihad Airways. Turkish Airline's chief executive Bilal Eksi said at the time that he expected his company would announce similarly news imminently.
If you have any questions about any Turkish Airlines or Pegasus hand luggage restrictions, and whether or not you'll be affected, please get in touch.