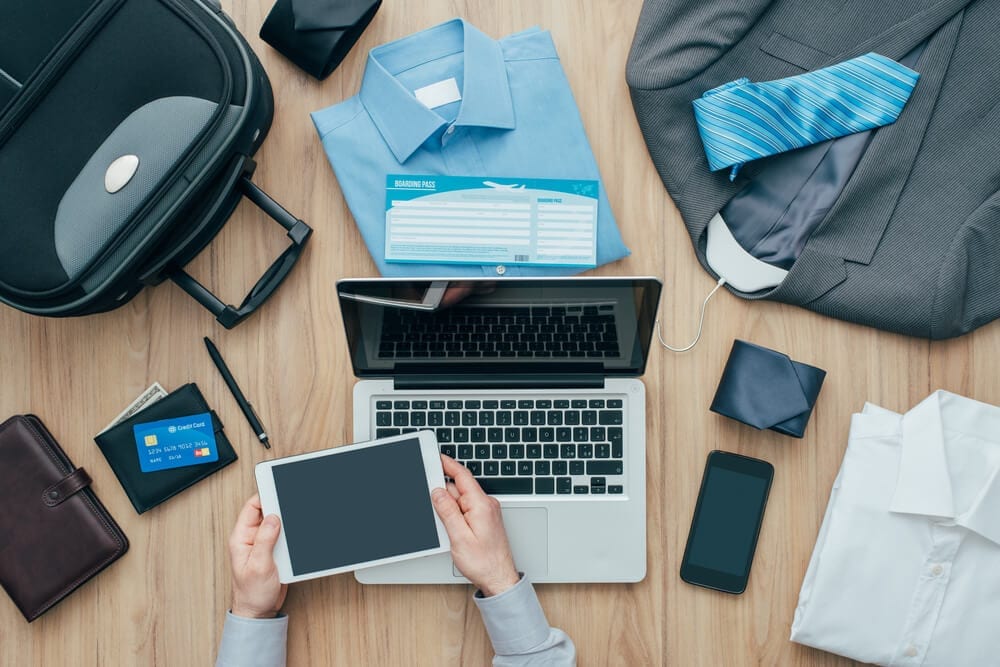 Corporate travel can be an exciting yet overwhelming experience. There's so much to think about: from how you're going to represent your business, to how you're going to navigate around a new place.
On top of this, there's the added stress of hoping that everything goes as smoothly as possible. As we all know – travel can be unpredictable – but there are ways you can better manage and prepare yourself.  In this blog, we will show you our complete guide to corporate travel management so you're always a step ahead.
What is Corporate Travel Management?
Corporate travel management is the process of facilitating and overseeing global business travel. For Beyond Business Travel this covers everything from pre to post trip. It includes many steps: from setting budgets to planning logistics, to booking services tests and monitoring developments.  Beyond Business travel ensure that we are with our clients every step of the way.
Corporate travel can be both highly productive and pleasurable for employees. It offers a way to increase your company's exposure, expand your network and create memorable experiences. But in order to ensure success, all travel aspects must be carefully considered and planned, with the correct contingencies in place.
A lot of the time, businesses will hire a travel management company to take the reins on this. This is because of the many benefits they bring, such as peace of mind and the fact that they can save a lot of time and money.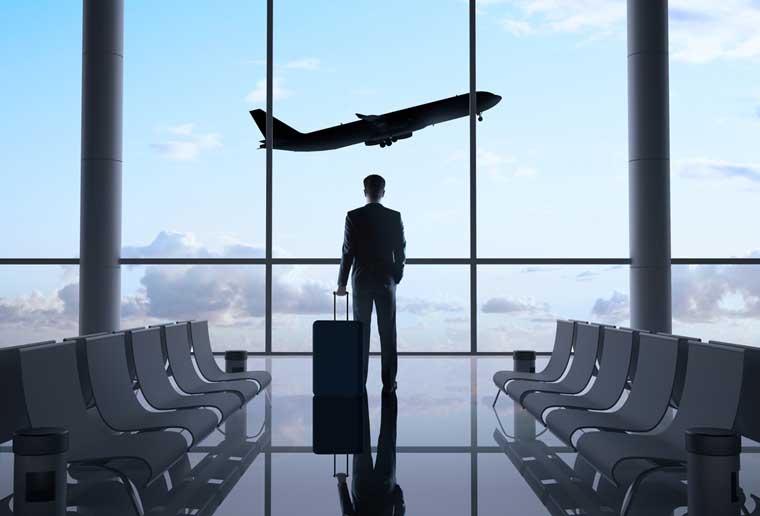 The Role of Beyond Business Travel as your Corporate Travel Management Company
Beyond Business Travel as a corporate travel management company pride ourselves in having the best trained and specialised team of experts who organise travel on behalf of its clients. Clients range across many sectors, and be anyone from a HR manager arranging travel for a group of employees, to an individual business person looking for that extra help.
Beyond Business Travel will cover all areas of the travel process, or more specific tasks, like VISA applications. Mainly, our role as a travel management company is to make travel less daunting and more convenient. All while saving our clients time and money.
There are different ways that Beyond Business Travel can do this by providing a full service, or they can introduce clients to technology tools so they can manage travel themselves in a fraction of the time. 
Some of the services offered include:
Full content for air, car, ferry, rail and hotels

Account and budget management

Data, analytics and

reporting

Out of hours support

Visa, Passport Service

Travel policy creation

Sustainable travel programme

Exclusive access to cutting-edge technology 
Common Issues
Those wanting to single-handedly manage corporate travel are at risk of running into several common issues. Even if you think you have it under control – you may still cost yourself serious time, effort and money when handling simple tasks. While it's normal for things to go wrong sometimes, it isn't an ideal situation to find yourself in. But, being aware of what to look out for can help a lot.
Here are some of the most common issues people may experience with corporate travel management:
Underestimating Research Time
Research is key when it comes to finding the best possible deal. But many wildly underestimate the time it takes to search for the best transport and accommodation services. Especially when you want to find something that's low cost and high quality. Whether it be for one or 10 employees, you have to remember that they all have different needs to be met, which can be extremely time consuming to figure out.  
Not only this, there is a lot of time taken up by back-and-forth communication across the company. This could be to get approval on flights, or double-checking schedules before anything is finally booked. 
Lack of experience of travel rules and restrictions
Testing requirements, visa and esta requirements, Brexit travel rules, government health restrictions.  These are all specialist areas of advice that travellers need before travelling.  Beyond Business Travel consultants have the latest technology to ensure they give the best and more up to date advice to our clients travellers.  This is difficult to understand and interpret if you are not booking travel on a daily basis. 
Security and changing travel arrangements
Beyond Business Travel understand the importance of our clients staff focusing on their job, and allowing Beyond Business Travel to focus on their travel.  Without traveller tracking or travel alerts technology,  staff travel arrangements can be significantly impacted by by changing restrictions, flight changes or political events.  This can impact on getting to meetings or events and also impacts on someone's time to try to address the travel impact with a new itinerary.  
Sticking to a Budget
Every business will have a budget allocated to travel. However, due to a lack of experience in the travel industry, these budgets are often very low and impossible to stick to, meaning they always end up going over.
Also, without having key contacts in the travel industry, the prices you see are the prices you get. If you want to find the cheapest available – then where this will save you money, will cost you a lot of time instead. This can cause a lot of stress for the employee managing the travel. 
Losing Track of Progress
Usually, in growing companies, the role of travel manager falls to someone in the admin or finance teams. And it's just one of their jobs. This can make it even trickier to keep track of progress. For example: if they are responsible for gathering documents before employees embark on their trip and are juggling multiple tasks – there is a risk of something important being overlooked.
By not having a proper system or dedicated leader in place, this can result in corporate travel horror stories!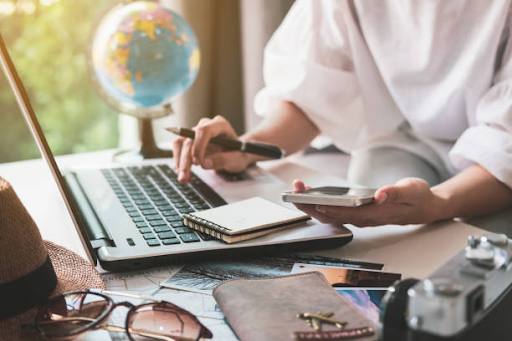 Effective Solutions
Where there's a problem, there's always a solution. With corporate travel, this has been ever-evolving alongside the world of digital. By combining the two, this has created so much convenience for travel arrangers and employees.
Here's some ways you can ensure smooth corporate travel management:
Smart Booking Tools
One of the key things we've mentioned is how much time people spend researching. With innovative apps, these act as a one-stop shop for all your travel needs, halving your research time by offering everything in one handy platform.
At Beyond Business Travel, we provide clients with exclusive access to our Online Booking Tool. This makes it quick and easy to book transport, accommodation and destination services at the best available prices. Plus you can use it on any smart device, at a time that suits you.
24/7 Support
Communication is key when travelling. When you choose Beyond Business Travel as your travel management company, you can enjoy 24/7 out-of-hours support. This is very beneficial if you are looking for advice, or just want to make sure your employees are safe no matter where they are in the world. 
Beyond Business Travel's UK and Ireland based team is on-hand to offer recommendations and emergency support no matter what time zone, or time of day.
We also offer an app that means travellers and organisers can receive alerts about delays and/or restrictions that may impact their travel. This way, everyone is fully updated and informed.
Leveraging Data
With access to insightful data, this can be helpful in many ways – from checking spending, tracking employees to following compliance. With this information, travel trends can be transformed into factual numbers. These details can then be used to save a huge amount of time and money.
At Beyond Business Travel, we can help you fully understand your corporate travel profile with our management reports. Whether you want specific spend or individual traveller behaviour, we can instantly identify areas for cost saving and efficiency increases.
Traveller Tracking
Corporate and social responsibility has been steadily climbing the agenda of companies.  The recent impact of COVI-19 it has now become one of the top concerns for boardrooms, assessing and managing risk for their travellers.  As a partner to our clients, Beyond Business Travel enable our clients to fulfil their Duty of Care obligations.  Providing real time traveller tracking and travel alerts and assisting travellers in emergency scenarios. 
Expense Management
Usually, business travellers will claim money back to cover certain expenses. These could be related to just travel costs, or more. Managing expenses can be a huge hassle. From keeping track of receipts, storing them and bringing them back to the office after a trip – it can easily cause confusion and result in incorrect data entry if something is lost along the way. 
The expense management tool can also save a lot of admin time when they return from their trip. The tool allows them to simply take pictures of their receipts and upload as they go. Plus, it is a much more sustainable solution by reducing the paperwork needed to complete the task.
Travel Experience
At Beyond Business Travel we manage all aspects of a business trip.  Our business travel consultants have over 15 years experience and will always be on hand to ensure overall travel programme optimisation and help with more complex bookings.  We are with our clients every step of the way.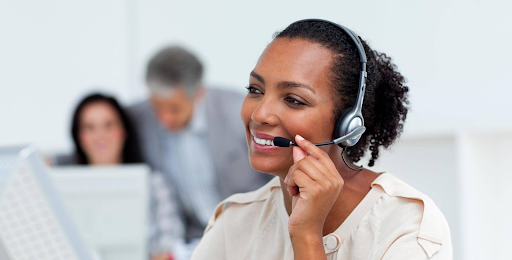 Key Skills of a Travel Manager
Another effective solution is making use of a skilled travel manager. Normally, you are assigned a dedicated business travel manager when you make use of a corporate travel service with Beyond Business Travel. They are your point-of-call and bring many benefits. Here's how:
Negotiation Skills
One of the main struggles people face when booking travel is finding the best deal. While you may be thinking this can be easily done by spending an afternoon online, there are other, more effective ways you can achieve the lowest price.
A business travel expert in Beyond Business Travel will be experienced in negotiating the best possible deals on behalf of their clients. They will also have established relationships with their key contacts in the travel industry, making this job a lot easier than for those starting afresh. They can also reserve and book much faster than someone booking online – as there's always the possibility of someone else swooping in to steal your deal.
By taking advantage of this skill, you can save a lot of time, money – and stress! 
Communication Skills
For any business, communication is imperative. With travel professionals, they understand this and will have this skill at the forefront of their practice. 
Their communication will be next-to-none, as they are regularly in contact with a range of high-profile clients and suppliers. Plus, the information they are handling is of the utmost importance. Therefore, they will be able to explain complex plans in comprehensible ways. This ensures that there are no misunderstandings, meaning businesses and travellers can relax and focus on what matters most – the purpose of the trip.
Multitasking Skills
Multitasking is a craft that can only be perfected through experience. Travel managers at Beyond Business Travel will be used to looking after multiple trips – but this workload shouldn't concern clients. 
As this is their career, they can be trusted to keep track of all travel updates and inform their clients as and when things happen. They will be well-organised and masters in their processes, something that can be trusted more than an employee juggling travel management on top of their 9-5 role. 
Adaptability
As we said before – travel can be unforeseeable. Beyond Business Travel business travel consultants know this all too well, and can handle this by being as adaptable as possible. 
The travel industry is fast-paced, as external situations can quickly change. For the average person booking a trip, the smallest issue can feel like a disaster. With travel experts, they will have been through every scenario you can think of – and will know best how to overcome them in a cool, calm and collected manner. 
While planning a trip, a  business travel consultant will also create a contingency plan. This means that if anything does go wrong, a backup solution will already be in place. For other people organising travel, this is often not considered. This can cause more problems and expenses than predicted for the business.
While managing corporate travel can be a big task, it can also be made easy with help from the right resources. The more ad hoc processes you have in place – the harder it is to stay on top of everything. 
Now that you are aware of what to expect from corporate travel management, you will know that using only the best solutions will ensure success. Whether you prefer another person's help or are digitally-minded, there are many ways corporate travel can be managed to suit you.
At Beyond Business Travel, we combine our experience and expertise with the latest technology to save you time, money and worry. If you're interested in seeing how we can help you next time you travel, contact us today.