British Airways has announced a series of changes to it's Club World and Club Europe services, which are intended to boost customer experience as they travel.
The company has reported investment of around £400m in Club World (long-haul business class) and the changes are far reaching. This month new catering was introduced in to the British Airways Lounge in Heathrow to improve food quality and extend the breakfast service to 11am. Next month, travellers will be treated to new linen, bigger pillows, a soft mattress topper and duvet to ensure a restful journey and better sleep during long haul flights.
British Airways' Latest Investments
£400m in Club World (long-haul business class)
Introducing Club Europe on UK domestic services
New lounges (i.e B

ritish Airways Lounge Gatwick

)
First Wing with direct security and lounge access at Heathrow Terminal 5
Latest generation Wi-Fi fitted on long-haul and short-haul fleets over the next two years
Self-service check-in and biometric boarding gates to speed up the airport journey
Club World – What's Changing?
£400m investment with a focus on sleep and catering.
Sleep: New bedding including a mattress, duvet and larger pillow.
Catering: Improvements to British Airways food service will include a revamp of Heathrow business lounges (T5 and T3) from June. In September, a new restaurant-style dining option. There will also be beautiful new table settings and a revamped service style.
Seating: A new seat in Club World with direct aisle access. Completed by 2019.
In-Cabin Changes
Short haul catering quality / choice improved in partnership with Marks and Spencer.
Wi-Fi starts in 2017. 90% long haul carriers enabled by 2019.
New premium facilities available at Gatwick, Heathrow, JFK, Boston airports.
52% of wide-body aircraft new or refurbished.
New app will provide options to upgrade and manage disruptions.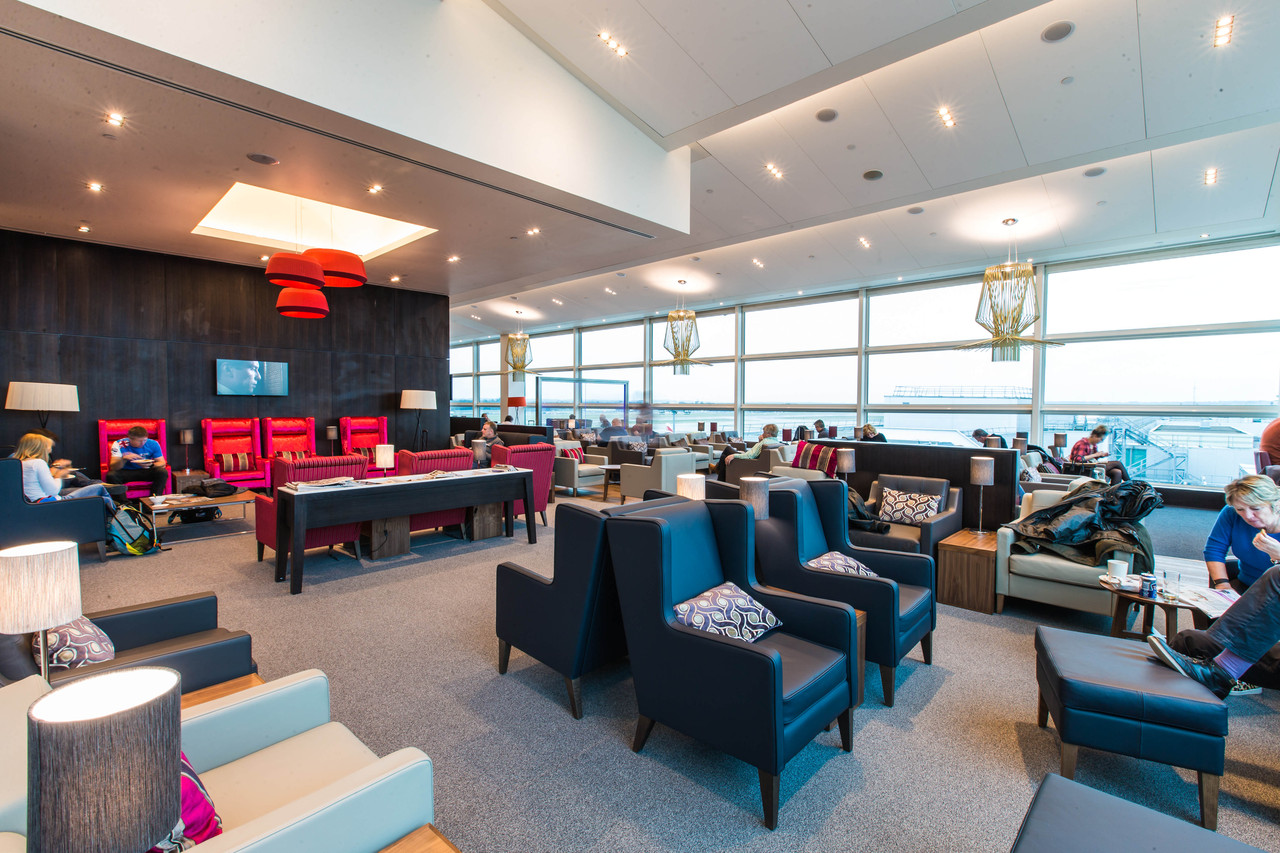 New British Airways Lounges
British Airways business lounges will receive a refresh across some of its busiest airports, including a new complex at Gatwick Airport's South Terminal. With sweeping views of the runway, the new First and Club lounges have 40 per cent more floor space than the airline's former BA lounge in the North Terminal.
BA lounges at Terminal 5 in Heathrow will be revamped over the next few years, starting this month with the flagship Concorde Room for First customers, which will have new furniture and a refreshed look and feel.
Heathrow Terminal 5 – First Wing
British Airways launched its exclusive new 'First Wing' at Terminal 5 in Heathrow Airport. It comprises a check-in area for First customers – opened on 5th April, 2017. It is exclusive for customers travelling in First, Executive Club Gold and oneworld Emerald members and features:
A redesigned check-in area for First customers at London Heathrow Terminal 5, located in Departures Zone J.
A dedicated two-lane security channel. Dedicated Fast Track security service.
A relaxed seating area is located after security for customers to gather their possessions in an unhurried atmosphere.
New direct walkway to the Galleries First Lounge and the Concorde Room.
The First Wing gives First and Gold Executive Club customers far greater privacy and exclusivity with a dedicated combined check-in and Fast Track space.
Increased baggage allowance – two checked bags at 32kg each (plus hand baggage)
Dedicated check-in desks
Guaranteed window or aisle seat
Separate cabin at the front of the plane
Dedicated cabin crew
More Avios and Tier Points
Enhanced complimentary in-flight food and drinks
Hot breakfast (either a traditional British breakfast or vegetarian alternative),
Brunch (either continental cold meats & cheese plate or a hot sandwich)
Lunch/dinner (cold salad with fish or meat or a hot sandwich).
BA will also offer afternoon tea with a selection of sandwiches and traditional afternoon tea cake or a Ploughman's salad and traditional afternoon tea cake.
British Airways Self-Service Bag Drop at Heathrow
BA have recently installed new Self-Service Bag Drop units at London Heathrow Terminal 5.
12 new machines are now available for use by customers on select services at Zones C and D in the Departures area.
Customers travelling from London Gatwick are already able to use 12 Self Service Bag Drop units which went live recently as part of the move from the North Terminal to South Terminal.
The Self Service Bag Drop units form part of a wider company initiative to develop and improve airport technology.